1923 Fixture Card Content​
1923 Fixture Card Content Click here to view
1998 Harleston Matchday Programme
Harleston Magpies Programme 15.2.98 Click here to view
1897 Fixture Card Content ​
The Card in 1897 shows a greater number of opponents achieved in a relatively short time Click here to view | →
1997 National League Newsletter 24.11.97
A 3-0 win against Isca is included; up to eighth. Click here to view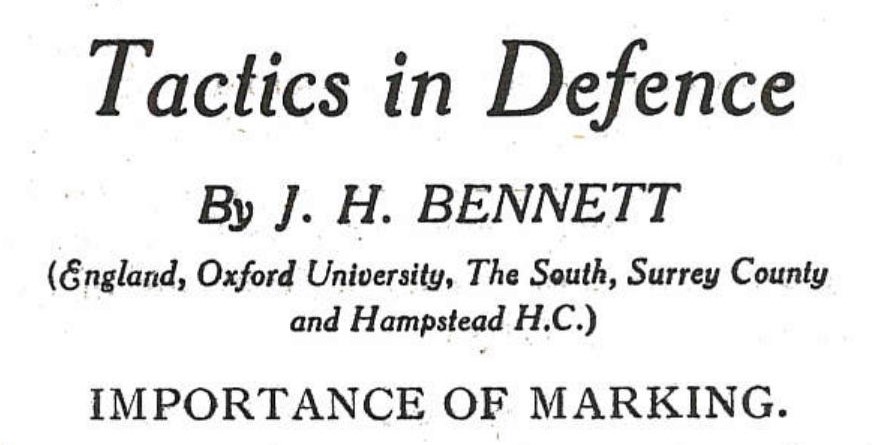 1920 Tactics in Defence: Jack Bennett
Coaching in 1920 by Olympian Jack Bennett Click here to view
1997 Sheffield HC Centenary Invitation
Invitation to Centenary Tournament in Sheffield Click here to view
Welcome
Welcome to the online Registry of Hampstead & Westminster Hockey Club, created to celebrate the Club's 125th anniversary in 2019.
If you are searching for the Club's main website click below
Hampstead Hockey Club became Hampstead & Westminster on the move to the artificial playing surfaces at Paddington Recreation Ground in 1984. Even before the founding in 1894, the Club existed as the hockey section of Hampstead Cricket Club.
​
The Club had a nomadic existence in its early days and, again, in the 1950s, when it was reformed after the Second World War. It has played at several grounds, having struggled to find suitable pitches when hockey was played predominantly on grass. These difficulties are outlined elsewhere on this site.
​
On the playing front, the Club enjoyed huge success in its early years up to the outbreak of war in 1914. The Great War led to the suspension of the sport at almost every club in the country. Two club players won gold medals for England at the Olympic Games in 1908. At the Antwerp Games in 1920, three club players won gold medals and a fourth winner joined the Club shortly after the Games had concluded.
​
In the 1970s, the Club considered how to support women's hockey and a few years of mixed hockey preceded the first appearance of a women's team in Hampstead colours in 1982. This led to the formal constitution of a women's section in 1984.
​
Take a look through the history
Take a look at the most recent entries to the Registry of Hampstead & Westminster Hockey Club
The last 20 years
The last 20 years have witnessed a resurgence in the Club's playing fortunes. The Men's 1st XI gained promotion to the National League in its Centenary year, and in 2002, joined the Premier Division, of which it has a remained a member ever since. The Women's 1st XI was also promoted to the nationally constituted Investec Women's Hockey League in 2015 and played initially in the East Conference.
The collection on this site is by no means a complete record of the rich history of the Club. We will add to it over time as new material comes to light and as current information is added for the record.
In large part, the collection contains material preserved over many years by former members, Colin Greenhalgh and the late Stan Elgar. It has been supplemented by records kept by Richard Chapman and Dave Dixon.
We hope that you will enjoy our extensive collection of hockey material and memories covering the period from the founding of the Club in 1894.